---
Disponibles 24h/7j & 7j/7
---
Paris, Disneyland et toutes distances
---
Véhicules de 1 à 8 places
---
Taxi Company at Beauvais International Airport – 1 to 8 passengers
---
---
Official Taxi Company at Beauvais Airport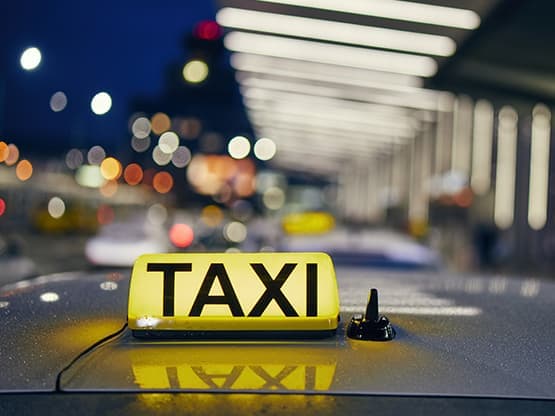 ---
Taxi Aéroport de Beauvais is your Taxi Station based at Paris Beauvais Airport. All our team of Taxi drivers is at your disposal to carry out all your shuttles, whether you are leaving or arriving from the Airport. We take care of all your local travel, to the cities of the region, but also to Paris and l'Île-de-France, whole France as well as Europe upon request. Our transportation service is available 24 hours a day, 7 days a week, all year round. In addition, we offer you a quality taxi service, with trained drivers, at your disposal, adapting to your needs and recent and comfortable Taxi vehicles. If you have a flight to catch or you arrive at Paris-Beauvais Airport, then our taxi company will meet all your requirements with seriousness and professionalism. Thus, we will be your trusted service provider to succeed in all your projects and to be able to travel peacefully and serenely whatever your destination in France or in the world. To call us, call us at +33 6 64 53 81 89 or book your Taxi at Beauvais Tillé Airport.
---
Book a Taxi Driver at Paris-Beauvais Airport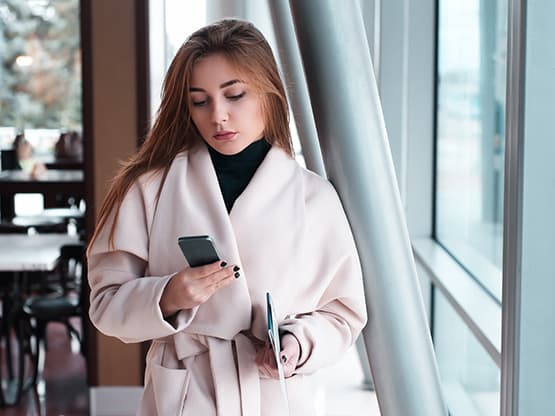 ---
For perfect organization and a successful trip, you need a reliable transportation solution that meets your needs. This way, you have the possibility to book your next Taxi Shuttle at Beauvais Airport now for your next trip.
Order a taxi driver for your services from Beauvais Airport
In addition, our offer is valid both on the outward and return journey. Therefore, if you live in Paris, Cergy-Pontoise, or Lille, we will come and pick you up directly at your home, or your hotel, then we will transfer you without delay by taxi to the Check-in Terminal. In case you arrive at the Airport, we will wait for you on the spot, then we will drive you, your family, your colleagues to Versailles, Mantes-La-Jolie or Amiens.
Why you should book online ?
Our strength is that one of our taxi drivers is always available to ensure your trip, even at the last minute. Why you should book your taxi online ? It is the easiest and fastest way to order your driver at any time. You will receive a confirmation by email to ensure that you are well taken care of.
---
---
Quality and professional taxi service at Paris-Beauvais Airport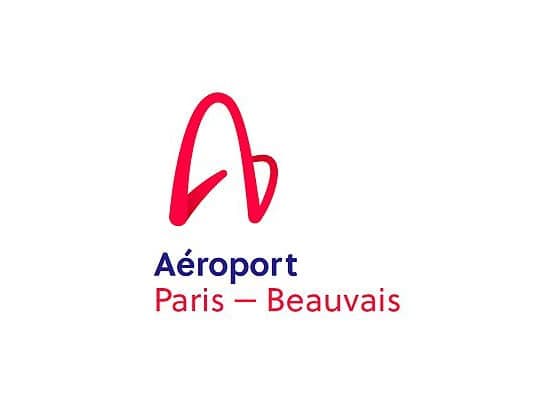 ---
Our Taxi Station at Beauvais Airport offers you a high quality service. What are the guarantees? In fact, we have been operating in the 4th Paris Airport for many years with a high satisfaction rate.
High-end and punctual shuttle service
In addition, over the years, our Taxi drivers have acquired a perfect knowledge of Paris-Beauvais Airport, traffic and the various access roads. Therefore, this is a guarantee for all our users that the schedule will be scrupulously respected. Our drivers are also selected and trained to provide an ultra-qualified taxi shuttle service. Indeed, contact with the customer is essential.
Qualitative support
This is reflected in a cordial, respectful, humane welcome, and at the same time a driving on the appropriate road. Thus, we make it a point of honour to make you live a unique and pleasant experience before and during your flight. Whether you are travelling to the Paris region, Arras, or the other side of France to Toulouse, you have the strict guarantee that everything will be organized according to you, the number of passengers and the quantity of luggage.
---
---
Mercedes C-Class – 1 to 4 passengers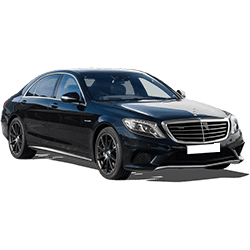 A high quality of service requires comfortable and adapted vehicles. Thus, our taxi company offers you our Mercedes C-Class for your taxi shuttles to and from Beauvais Airport. In addition to its harmonious lines and dream design, you will be pleasantly surprised by the comfort on board. Our leather seats will allow you to settle down, to move in comfort, to your destination. The trunk is also large enough to hold your suitcases and hand luggage. Choose comfort and safety in our Mercedes C-Class.
---
Mercedes V-Class – 1 to 8 passengers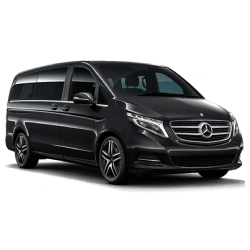 Need to travel in a group ?You have a lot of luggage ? Do you need space to relax and interact with friends or co-workers? Then our Mercedes V-Class will perfectly suit these prerogatives. In this way, you will be able to live a comfortable experience, in a relaxed atmosphere, to arrive at your destination fresh and rested. You can also, on all our vehicles, take advantage of our services on board our taxi such as water bottles, smartphone chargers, in order to prepare yourself as well as possible for your flight and arrive safely at your destination.
---
Eau

---
WiFi

---
Bonbon

---
Chargeur

---
Siège

---
Guides

---
---
Price of your taxi ride at Paris Beauvais Airport
What will be the price of your ride ? To provide you with a simple answer, we charge regulated taxi fares both from and to Beauvais Tillé Airport. These prices are set by prefectoral decree each year. In short, you will get the best of the service for an affordable amount and at the fairest price. In short, you will get the best of the service for an affordable amount and at the fairest price. Then the easiest way is to visit our online simulation module without commitment. Thus, by indicating the place of pick-up, for example in Loueuse, Senlis or Meaux, you will know the all-inclusive amount. Our objective is to make taxi shuttles accessible and easy to use for everyone, whoever you are, wherever you live, whatever the number of passengers.
Navettes en Taxi depuis l'Aéroport de Beauvais & Toutes Distances
Shuttles with Paris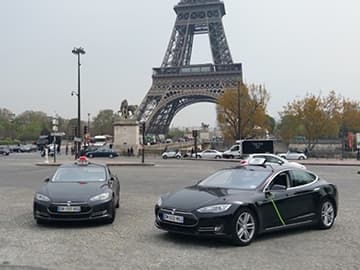 Our Taxi Company is specialized in shuttle bus between Paris and Beauvais Airport, on the one hand, and of all the cities and municipalities in the Île-de-France region. Indeed, as the 4th largest airport in Paris, our taxi drivers are experienced to pick you up anywhere in the region :
Paris intra-muros
Boulogne-Billancourt
Saint-Denis
Argenteuil
Montreuil
Nanterre
Vitry-sur-Seine
Créteil
Aubervilliers
etc.
---
Shuttles with All France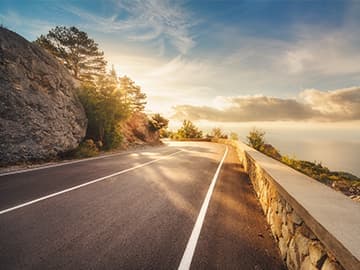 Upon arrival at the Airport, you may have to take a taxi anywhere in France for long distances. In this way, we will adapt to your needs. This is why we do not confine ourselves to the region and thiss is why we serve the entire French territory :
Amiens
Lille
Calais
Saint-Quentin
Lens
La Mans
Nancy & Metz
Rennes
Caen
etc.
---
Shuttles with All Europe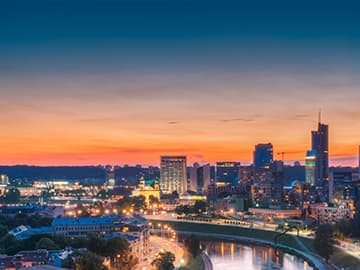 Your journey extends beyond the French borders ? No problem, we will do what it takes to get you to your destination! In this way, we serve the border countries and further afield if necessary. For example, we regularly provide shuttles to the following cities:
Bruxelles
Luxembourg
Charleroi
Bruges
Genève
Bâle
Francfort
Zurich
Milan
etc.
Your Taxi Station at Beauvais Airport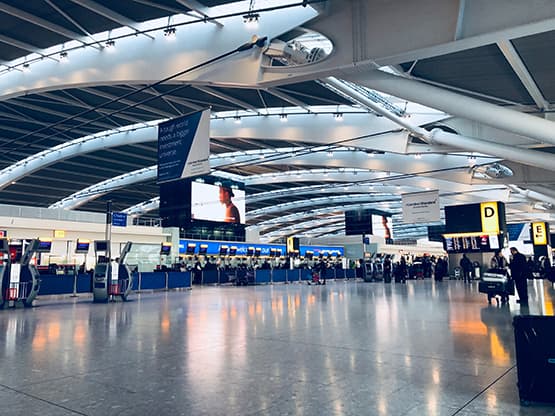 ---
Taxi Aéroport Beauvais is a local company, which makes our company a partner of choice for your shuttles with check-in and arrival terminals.
A driver will always be at your disposal 24/7
to take care of you and ensure your local, national and European travel on board our taxi. Beauvais Airport is a major platform for air links with the whole world. If you have a flight to the British Isles, Germany, Spain or Italy, then count on us to get to your hotel, home and the Airport. We will be your facilitator for all your travel projects.
Shuttle with serious and professional driver
With our transport company, you can easily move around and organise all your logistics in terms of taxi transport. We will remove all constraints, we will deal with all hazards, in order to bring you to your destination with seriousness and professionalism.
Live an unique transport experience
Each request is unique, each race is different, that's why our experience and our ability to adapt will make the difference. Travel the world by plane ! We will take care of the rest.
---
---
Correspondence with Beauvais Airport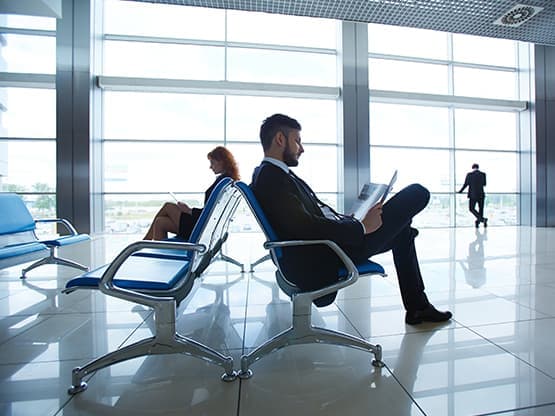 ---
Beauvais Airport may only be a stopover during your trip. Thus, we have created a dedicated service in these cases. As a result, your driver will take you to your next connection :
Taxi correspondence with airports
Do you have a next flight to catch at Roissy-Charles-de-Gaulle ? Lille-Lesquin Airport ? your time is limited and you can't afford a delay ? Perfect ! Perfect ! We pick you up without fail at the arrival terminal and then we quickly take you to Paris-Orly, Le Bourget, Lyon-Saint-Exupéry, or any other airport platform.
Taxi correspondence with the train stations
Do you have a train in a TGV or RER station ? You don't want to miss your connection ? Then our service will suit you in every way. Upon your arrival, we will drive you to the Paris train stations (Montparnasse, Gare de Lyon, Nord, Saint-Lazare, etc.) or to Arras, Amiens, Lille-Europe, or any other railway station.
Is your flight late or did you miss your connection ?
No problem, we will take care of the rest of your trip with our taxi vehicle! Do not hesitate to contact us, even at the last minute, so that we can find you a suitable transport solution for all distances.
Transfer with the Hotels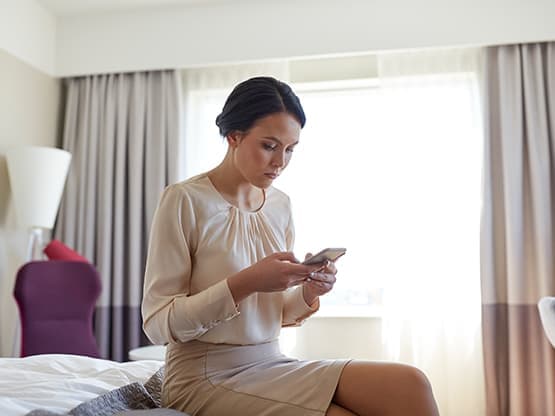 ---
Are you in Paris or in the Beauvais Airport region for work or pleasure? Are you staying at a hotel ? Then we are the ideal service provider. Indeed, we know perfectly the location of each hotel in the region and by extension those in the Paris region. Thus, we provide taxi connections between all hotels and Beauvais Airport.
Beauvais Region : Hôtel Balladins, Hostellerie Saint Vincent, Kyriad, Ibis, Mercure, Hôtel du Cygne, B&B, Hôtel Victor, Le Rhino Rayé, etc.
Paris Area : Hôtel Henriette Paris, Grand Hôtel Nouvel Opéra, Hôtel Montmartre, Grand Hôtel, Café Hôtel de la Poste, Hôtel Tolbiac, Hôtel Ermitage, Hôtel Marceau Bastille, etc.
Your driver will drive you or wait for you at the hotel reception desk. He will also help you carry your luggage and make you feel comfortable on board. In addition, do not hesitate to ask for information about your trip but also the places to visit in the region. You will also find tourist brochures on board to give you an overview of the places to visit. This may give you some ideas for excursions during your stay.
---
---
Business Transport Service at Paris-Beauvais Airport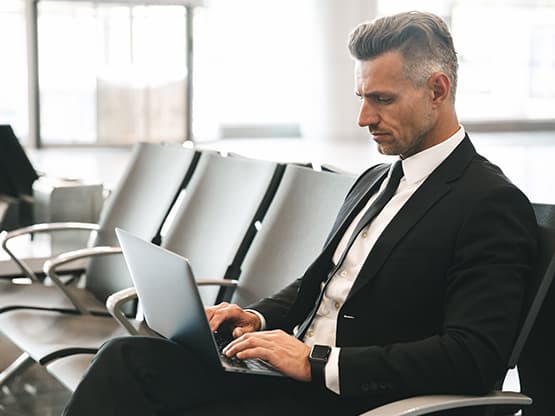 ---
Our taxi service is particularly adapted to your shuttles with Beauvais Airport. If you are an entrepreneur, commercial, business manager or investor, do not hesitate to choose our Business transport service. In this way, we will intervene at different levels. First, we offer you a high-end taxi service with German-made vehicles, reliable, comfortable and secure. Secondly, we adapt to meet all your requirements, even in the event of a last-minute change or setback. Finally, we will provide your taxi shuttles between Beauvais Airport and the various business districts of Île-de-France and Hauts-de-France. Finally, we offer our services as part of a provision. In short, you can rent our vehicle and our driver for an all-inclusive solution during your professional stay. In this way, you will find in us a partner of choice and in whom you can provide concrete business transport solutions.
---
Business districts of Paris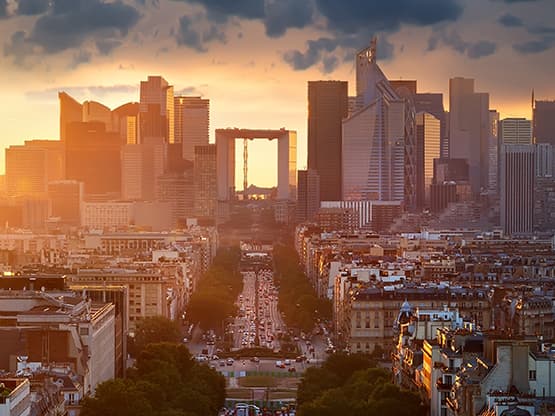 La Défense
Boulogne-Billancourt
Montparnasse
Bercy
Bourse
etc.
---
Business districts in the Hauts-de-France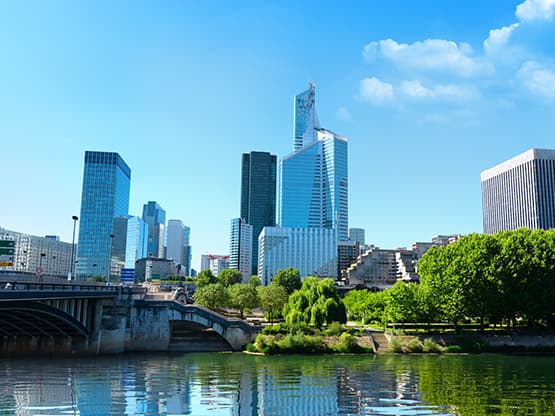 Amiens-La-Vallée
Euralille
Sirius à Lens
Lille Villeneuve d'Ascq
Arras-Gare
etc.
---
Business districts in France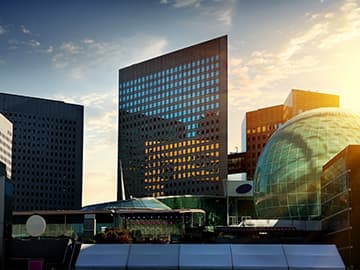 Saint-Sever & Luciline (Rouen)
EuroRennes
Euronantes
Bercy
Novaxis & Novaxud (Le Mans)
etc.
---
---
Shuttle bus between Beauvais Airport and Disneyland Park
---
Do you want to go to Eurodisney with family or friends ? Our company provides shuttles or departure from Beauvais Airport to transport you to and from the airport. Located 130km away, it is the largest European park with more than 40 world-famous attractions. What are the advantages of our taxi shuttle ? You will benefit from personalized transportation with pick-up throughout the Beauvais region, including from the airport. This way, you can fully enjoy your trip without the hassle of transportation and on-site parking. In addition, if you stay several days and stay in one of the 18 hotels in the park, we will provide your transfers with the hotels and the park entrance. If you are visiting Beauvais for a fixed period of time and without means of transport, then our service will prove to be essential and perfectly adapted to your needs. Spend a magical moment at Eurodisney and trust us with your transport.
---
Beauvais Airport is one of the gateways to Paris and northern France. From our platform, you can open up to the most beautiful places in the world. Thus, our objective is to be more than just a taxi company but to be your partner in discovering the historical and cultural heritage of the Hauts-de-France, Normandy and of course Paris and its region. In this context, we offer you the possibility to organize personalized tourist tours with a driver who has a very good knowledge of the region. On request, we can also offer you the services of a guide who will be delighted to tell you the story of the places you wish to visit. To subscribe to our services and discover a new dimension in tourism with a private driver, you can make your request by phone at 06 64 53 81 89 or by going to our contact form. Want to discover Mont-Saint-Michel ? Les Champs-Elysées ? Do you want a quick solution to impress your customers ? So contact us !
Our Taxi Station organises all your transfers from Beauvais Airport to the seaside resorts and beaches of the Atlantic coast and the English Channel. Indeed, there are many reasons why you may need this service.
First, if you are heading to a holiday centre on the coast, we will naturally organise your transport, that of your family, your friends and their luggage.
Secondly, if you are on a stopover, why not take a trip to the Atlantic? You will discover sumptuous landscapes and breathtaking villages.
Thirdly, a trip to the coast can be perfectly combined with a business trip. Then take advantage of a visit to get to know your partners better and make it easier to sign a contract. Our drivers will be at your disposal, for trips on request or at your disposal, to reach all your destinations on our seafront : Le Touquet-Paris-Plage, Dunkerque, Côte d'Opale, Berck, Wissant, Boulogne-sur-Mer, Bray-Dunes, Ambleteuse, and any other on request.
Are you getting married or are you already newlyweds ? In this case, our transport company offers two types of offers :
Car rental with driver for your wedding
We will take care of the logistics of your transport. This includes the travel of the bride and groom as well as the guests. We will make your transfers between hotels, the wedding, the church, the party room and the hair salon before the wedding.
Taxi Shuttle with Beauvais Airport as part of a Honeymoon
Are you going on your honeymoon after your wedding? In this case we will ensure all your transfers with the hotel or your residence. You can take advantage of a high-end vehicle to take your flight without any hassle! We take care of everything to leave with peace of mind
Do not hesitate to subscribe to our service ! You will benefit from high-end vehicles and an unparalleled quality of service.
---