Taxi Shuttle to Paris-Beauvais Airport
---
---
Taxi Station at Paris-Beauvais Airport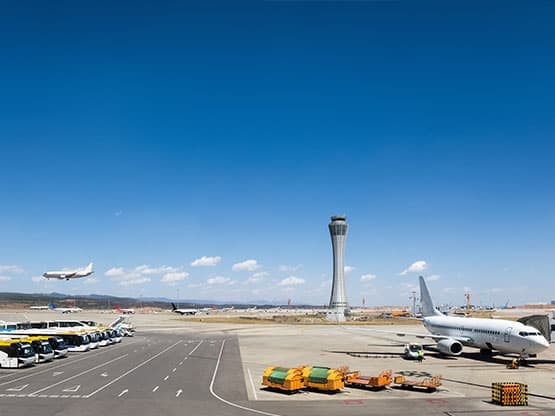 ---
Thanks to Taxi Aéroport Beauvais, prepare your journey to the airport in complete serenity. Our great expertise ensures that you always arrive on time, and enjoy smooth and enjoyable travel. Our drivers are distinguished by their great courtesy, punctuality and friendliness. They will be committed to providing you with full and complete satisfaction when you travel to or from Beauvais airport. For example, they will be happy to offer themselves to load or unload all your luggage.
With Taxi Aéroport Beauvais, you give your trust to a local company, specialized in passenger transport in the Hauts-de-France region, and especially to Beauvais airport. Travel in modern and comfortable vehicles, all options, offering various services on board such as water bottles or chargers for electronic devices.
Don't wait anymore and contact Taxi Aéroport Beauvais now to book your shuttle !
Focus on the Paris-Beauvais Airport
---
Do you need to go to Beauvais Airport ? Taxi Aéroport Beauvais is your efficient and simple transport solution for all your trips to or from Beauvais Airport.
Beauvais-Tillé airport, or Paris-Beauvais airport for its commercial name, is more simply known as Beauvais airport. It is located in the town of Tillé, 2 km north of Beauvais. It is located in the southwest of the Hauts-de-France region, and 70 km as the crow flies north of Paris. With 3.8 million passengers in 2018, it is the 10th largest national airport in terms of passenger traffic. It is closed from 11:30 p.m. to 6:30 a.m. Built in the 1930s, the first terminal opened in 1979 and the second in 2010. Beauvais Airport experienced almost uninterrupted growth from 1997 to 2015. In addition, it is served by 5 companies at the end of 2018, the most important of which is Ryanair, which accounted for 85% of its traffic in 2013. The Irish airline operates flights to Italia, Ireland, Morocco, Poland, among other destinations.
The airport has two runways, and hosts two aeroclubs. It includes a 6,000 m² terminal building, inaugurated in 2010, which houses numerous shops, banks and restaurants, as well as a 2,000 m² waiting room, offering several duty-free shops.
---